Sanderson Pipe Corporation, based in Clarksville, Tennessee, is proud to supply PVC pipe to the plumbing, irrigation, municipal and wastewater markets throughout the Midwest and Southeast.  Since 1998 Sanderson Pipe has focused on manufacturing quality PVC pipe while providing exceptional customer service.  With four strategically located production facilities – – Houston, TX; Pittsburg, KS; Clarksville, TN;  and Sanderson, FL – – Sanderson Pipe is well positioned to service the market with PVC pipe from ½" to 24" diameter.  Sanderson Pipe aspires to be the employer of choice in local communities by providing a safe and respectful work environment.
Get all the details on the full range of products.
Check out installation guides specific to PVC pipe. Links to industry documents are provided.
Use these charts to determine exact amount of pipe fitting on your next truckload order.
Get answers to common pipe related questions. Links to industry documents are provided.
Quick access to terms & conditions, certification letters and other specifications for Sanderson Pipe.
Pricing tool for gasketed waterworks products.
Sanderson Pipe territory sales representatives are knowledgeable on pricing, standards, certifications and all pipe related inquiries.  Anything you may need for your next project. 
Rick & Brad Ewart
Bedford, IA 
712.523.2511
Andy Snyder
Kearney, NE
308.440.9908
Tony Lightsey
Broken Arrow, OK
918.251.2828
Houston, TX
713.224.9845
Dallas, TX
214.637.2816
Kevin Wolcott
Bethalto, IL
727.403.5104
Mike Deen
Marion, AR
870.733.2788
Tugga Broussard
Springfield, LA
225.294.6922
Brad Wood
Noblesville, IN
317.441.7897
Mike Killian
Columbus, OH
614.846.7529
KY, TN, AL, North MS, & FL Panhandle
Aubrey King
Memphis, TN
901.365.3588
Eric Fehr & Pete Cuda
Greensburg, PA
724.838.9394
Keith Johnson
Macon, GA
800.533.2611
Branon Thames
Tampa, FL
813.267.2373
Brad Wood
Noblesville, IN
317.441.7897
Jim Benton
Pelham, AL
205.664.1221
Steve Winders
Baton Rouge, LA
225.753.0484
Walt McConnell
Charlotte, NC
803.831.7227
Garrett Bohl
St. Augustine, FL
800.821.9936
Houston, TX
713.699.5778
Arlington, TX
214920.8420
Johnny Cole
Macon, GA
678.858.3343
Jim McClain
Nashville, TN
615.226.9601
Quality work starts with quality people. We at Sanderson Pipe are committed to our 3 keys to success: Safety, Respect, & Quality. Striving to be the employer of choice, we value our employees & their safety first and foremost. Showing respect to everyone inside & outside of the company. It's just who we are. Be apart of the difference.
See current listings and apply to any of our 4 locations.
Access all employee resources & stay up to date on all company news.
Find monthly safety topics, search our safety resource library, & access the link to our monthly safety training video.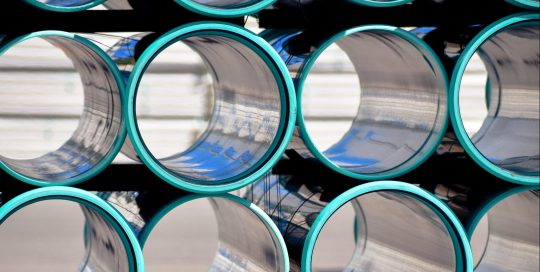 Construction has started at our Texas location. Our shipping and customer service was relocated to another building on site. The plan is to reconfigure the whole front office to include an employee entrance and more office space.
Operating in the same building since 1971, our Kansas location is finally getting a total rehaul. Everything from the outside to the offices and breakrooms will be totally different. The construction is said to finish next month. 
Upgrading the whole system to include more high quality video and eliminate some unnecessary angles or views. Installing new 80 cameras in total.  
Florida is busy updating a few things around the plant. First with a new employee entrance which now features a Employee TV which is used for keeping everyone up to date on Sanderson Pipe news. Second is about to be wrapped up soon.
Connect with us on Social Media