Sanderson Pipe Makes the Difference
SAFETY / RESPECT / QUALITY – – Sanderson Pipe's non-negotiables.  Sanderson Pipe is committed to providing a safe and respectful work environment while manufacturing quality PVC pipe.  Proudly supplying  ½" to 24" pipe to the plumbing, irrigation and waterworks markets.
Established in 1998 with a single plant in Sanderson, Florida, Sanderson Pipe has grown and now supplies PVC pipe throughout the Midwest and Southeast from four locations – – Houston, TX; Pittsburg, KS; Clarksville, TN; and Sanderson (FL).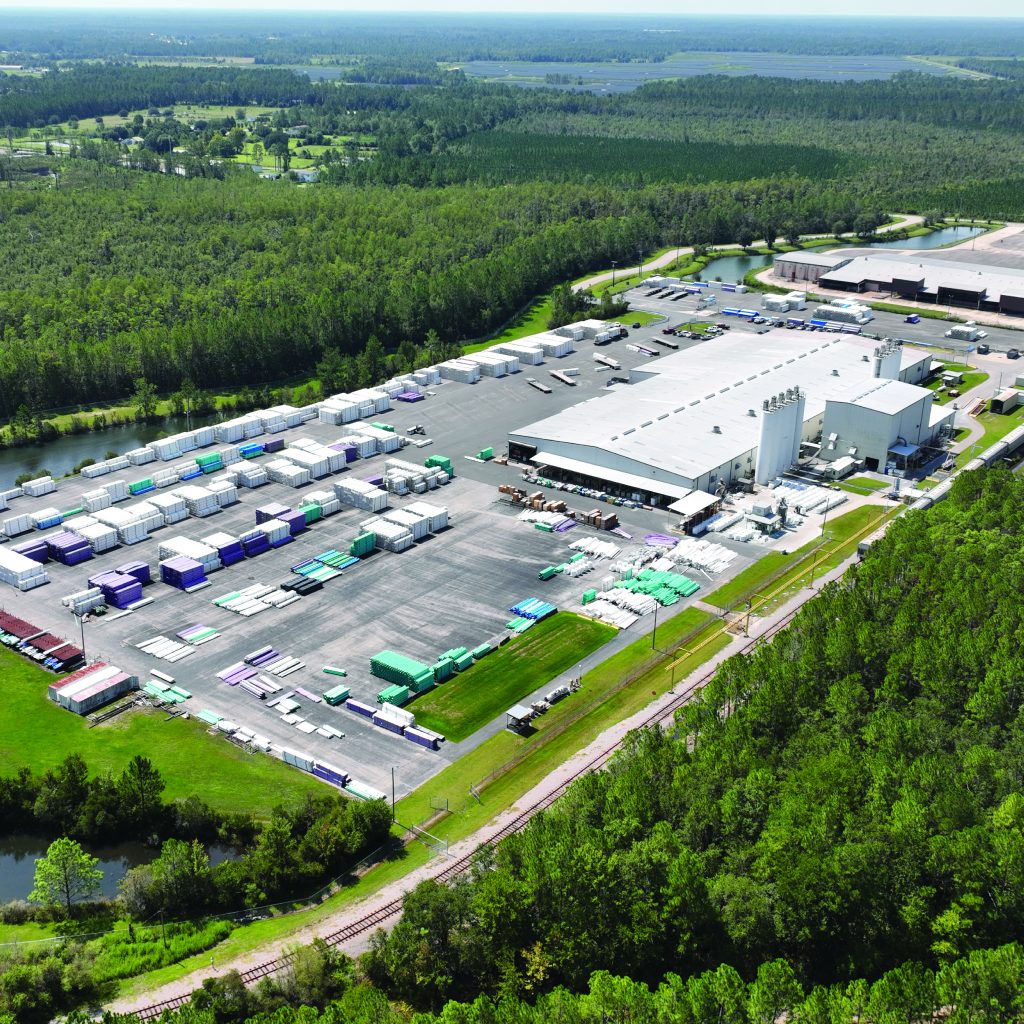 1998
SANDERSON, FL– With acquired assets, Sanderson Pipe was established in 1998 with a new facility in Sanderson, Florida. The Company initially focused on supporting the plumbing and irrigation markets throughout the Southeast. The plant has grown with expansion into the sewer market (up to 18") and foamcore market (1 ½" – 6").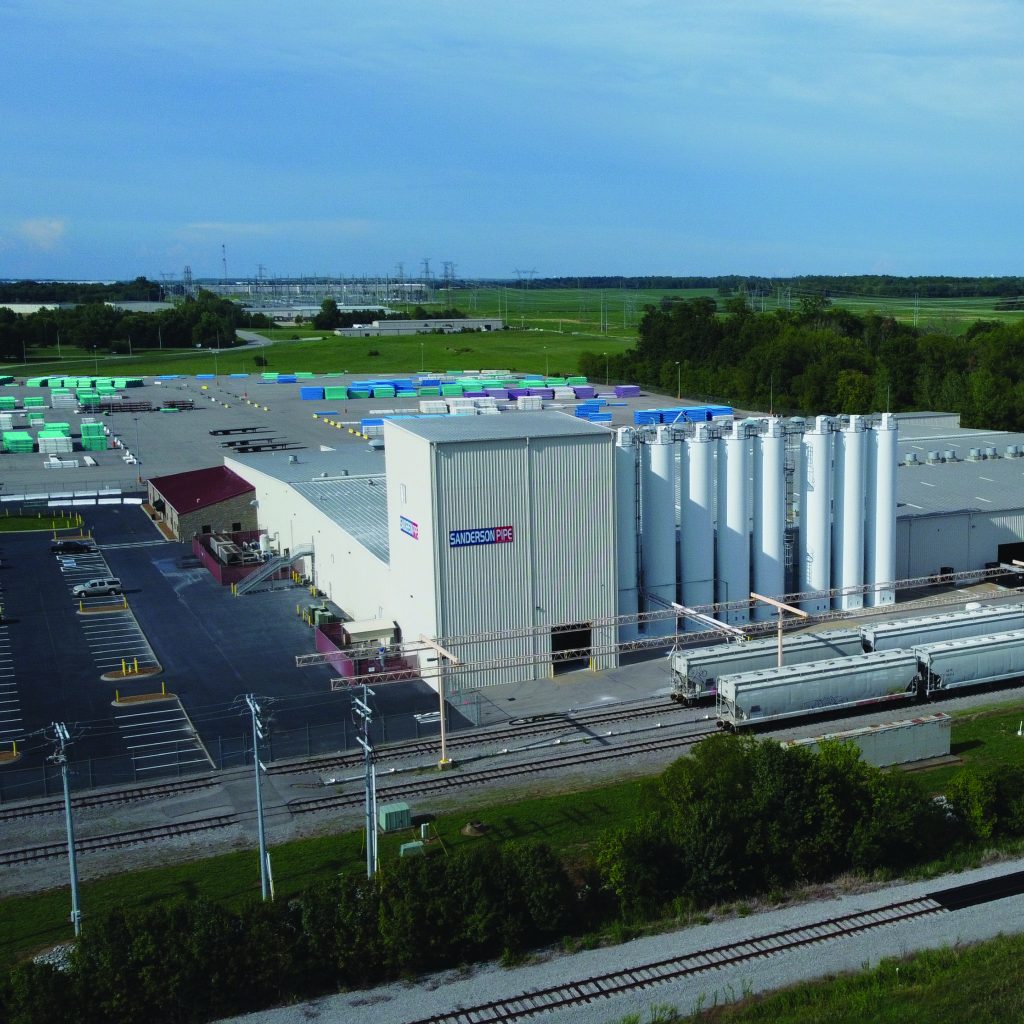 2008
CLARKSVILLE, TN –In 2008 Sanderson Pipe expanded into the waterworks market with a 170,000 sq/ft facility on 56 acres. With this investment, Sanderson Pipe significantly
increased capacity and added 4" -12" C900 pipe to the product offering.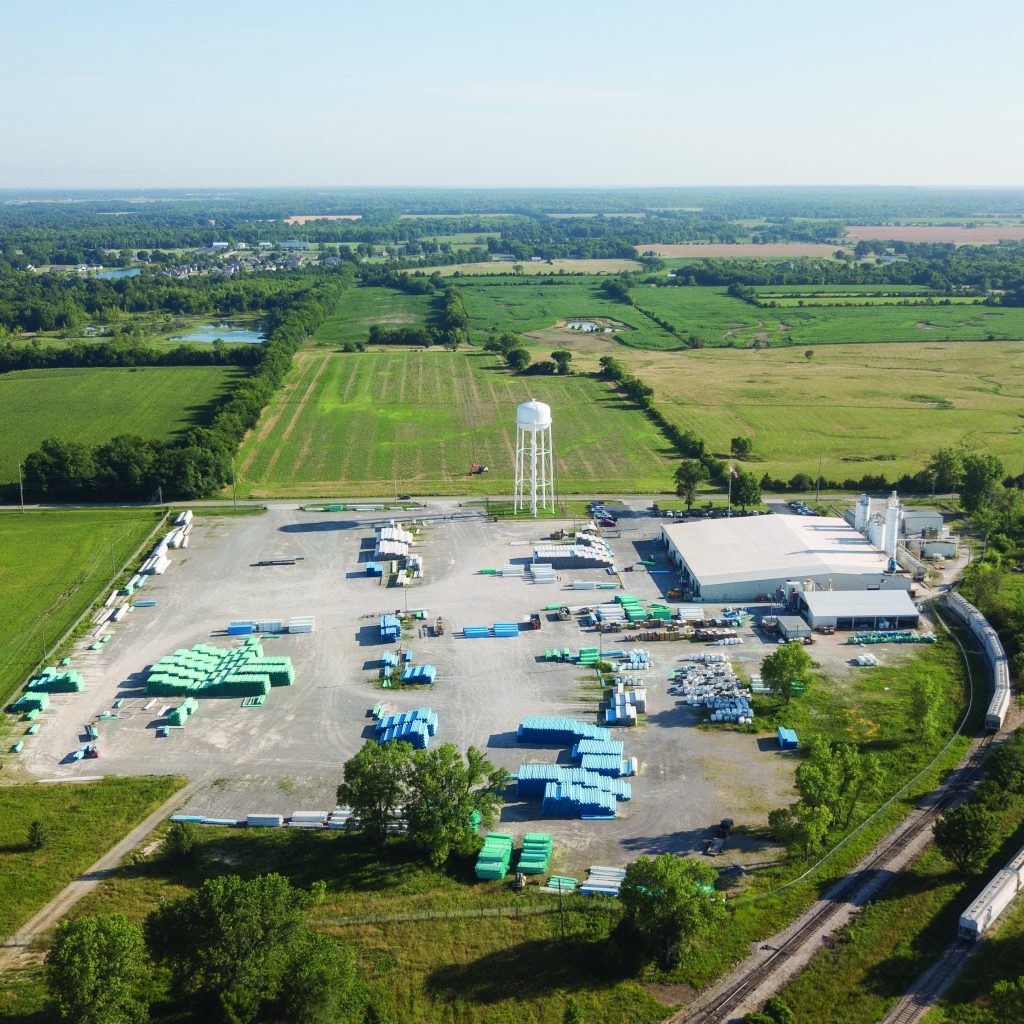 2016
PITTSBURG, KS – Making quality pvc pipe since 1972, Vinylplex in Pittsburg, Kansas merged with Sanderson Pipe in 2016. Vinylplex was founded with a focus on supplying IPS pipe for the rural water markets. Production eventually expanded to include IPS pipe (up to 12"), sewer (up to 15") and C900 (up to 12"). The merger expanded Sanderson Pipe's waterworks footprint into the Midwest.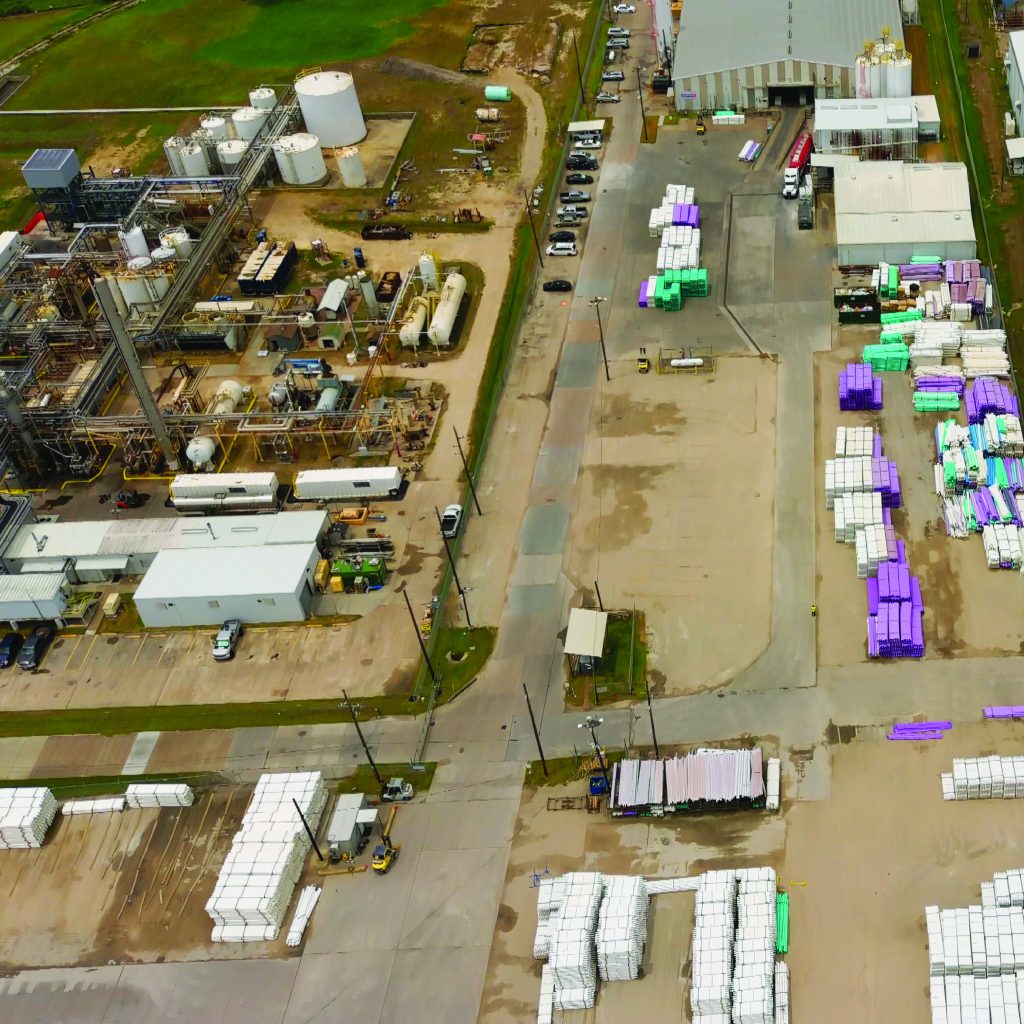 2019
HOUSTON, TX – Operating since 1971, Texas United Pipe joined Sanderson Pipe in 2019. Texas United Pipe operated as United Plastics until changing names and ownership in 1990. With a primary focus on the plumbing and irrigation markets, TUP expanded Sanderson Pipe's presence into Texas and Oklahoma.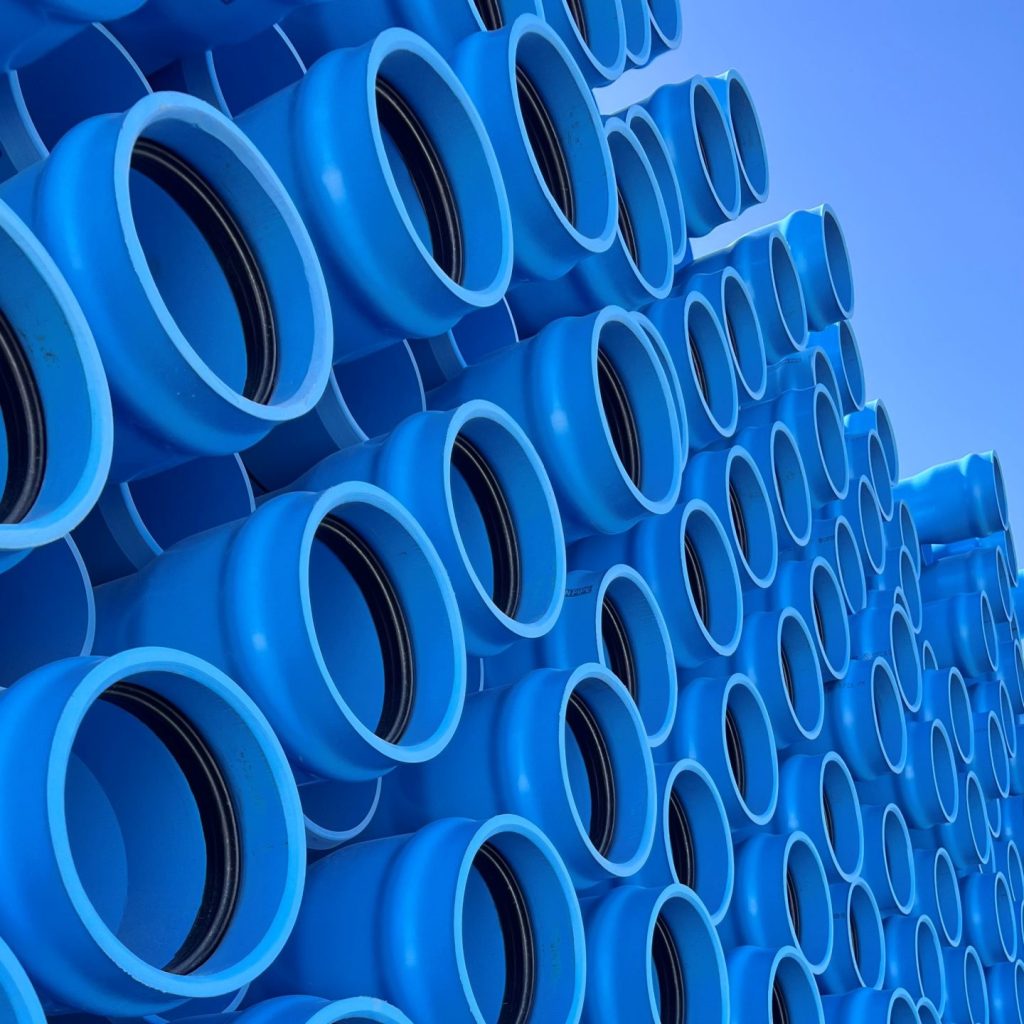 2021
CLARKSVILLE, TN – Sanderson Pipe further expanded its presence in the waterworks market with a major investment to produce C900 and sewer pipe up to 24" in diameter. The large diameter products will support market growth throughout the Southeast and Midwest.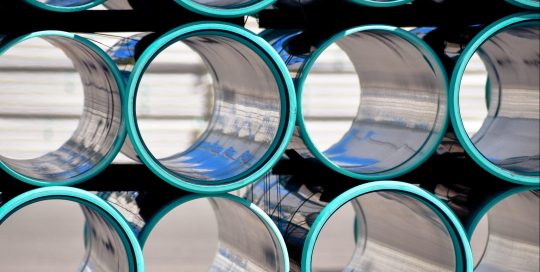 Florida has recently been making improvements to their facility both in the office building and on the production floor which started last year. First with painting the offices and installing TVs in the employee entrance and front entrance to improve communications to all visitors. Then in November of last year they completed an overhaul of the employee break room installing an open market for more options and convenience. Finally they have been installing new production equipment and plans are in place to upgrade the blending department.
Our Kansas location finally completed the eight month long construction overhaul of our front office building which started in September of 2022 and ended in May of this year. The building got a much needed facelift inside and out while also adding two new offices and expanding the parking lot.
Our Texas location, which became apart of Sanderson Pipe in 2019 but has been operating since 1971, under went a much needed remodel. Texas started the construction in March of this year and finished in May. After relocating our customer service to a nicer building on the property, they transformed the former offices into a new employee entrance complete with TV's for company announcements and lockers for employees to store their belongings. They also updated the other offices still in the main building.
Connect with us on Social Media