Welcome to the Difference
Please select a valid form
Make Changes
Click the link to visit www.empowermyretirement.com to make any paycheck/investment changes or by calling 1.800.338.4015.
First Time Users
First time users will have to register using their social, date of birth, zip code, & last name. Also be prepared to provide beneficiary information.
If you do not register and set up your percentage or opt out, You will be enrolled automatically to contribute 6% after 60 days of employment.
Things to Remember: Take advantage of Sanderson Pipe's 401K match. $1 for $1 up to 4% of each paycheck. The match is given every payroll period and is 100% vested. Save on a pre-tax or after-tax basis or even a combination of both. 
Call a Plan Advisor for help at 1.844.206.4015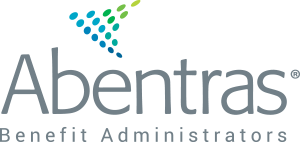 Access Your Benefits
Sanderson Pipe Corporation utilizes Abentras Access, the gateway that allows you 24/7 access to all your employee benefits.  Follow the link and visit https://sandersonpipe.hrintouch.com to access your portal to change your address, contact information, enroll in benefits as a new hire, or when you qualify for a life event.
New Hires Login
As a newly hired Sanderson Pipe employee, based on benefit eligibility, you will have the opportunity to enroll in the following benefit options: Medical and Dental with BCBS, Vision with MetLife, Group Life & Supplemental Life Insurance with Standard, and Disability Insurance with Lincoln.
**If enrolling dependents, you will be required to enter their name, date of birth, social security number, and gender**
How to log in:
Once on the login screen, you will be asked to provide your login ID and password.

Your Login ID: First name, first initial of last name, and the last 4 digits of SSN
Your Initial Login Password: Your social security number without the dashes 

Click the "Log in" button

The first time you log in you will be asked to change your password

Follow the on-screen instructions to change your password

By providing a security question, answer, and email address, you will be allowed to reset your password automatically. Otherwise you will be required to call during business hours to have your password reset.
If you need any assistance logging in, resetting your password, using the system, or  have benefit questions, please call Abentras at 904-285-3300 Monday through Thursday, 8AM-5PM or Friday 8AM-3PM

To Get Started
You should have set up your Paychex account during your on boarding process. If not, Complete your Paychex Flex account registration using a desktop or laptop and clicking SIGN UP at https://myapps.paychex.com/ and follow the prompts.
**BE SURE TO SAVE YOUR USERNAME AND PASSWORD FOR FUTURE USE!**
Registration steps and a video tutorial is available at https://training.paychex.com/benetrac-university/employee/benadmin/ee_registration.html
Download the mobile app for secure access on your mobile device from the Apple App Store or the Google Play Store. For more information, see the Mobile App For The Flex Guide for Employees at https://www.paychex.com/apps/mobile-app 
Access Your Information
You can also use the link https://myapps.paychex.com to:
Direct Deposit: Set up or change your direct deposit information. 
Check Stubs: Easily access your statements any time to see net pay, deductions, and pay date. you don't need to wait for a pay stub.
FSA: Keep track of important information about reimbursed medical/dental and dependent care expenses, reimbursements, electrons, claims history, and debit cards.
Retirement: Quickly check your retirement accounts, investment balance, performance, and loan information. Change your contributions and investment allocations as needed.
My Profile: View your employee profile information, including work and personal details, pay/compensation, earnings federal and state taxes, unemployment, and deductions. Edit your personal profile information as needed and access messages.
Tax Documents: Access your W-2 and 1099 forms online to make tax time easier.
Health and Benefits: Review all your benefits data-coverage elections and types, eligibility date and status, premium amounts, member guide, and links to carrier information.
Time off: Check your vacation and PTO balances and accrual information.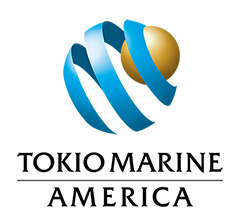 500 courses that are EHS, HR, and OSHA Compliant. All courses are self-paced in multiple languages, and include interactive questions and scenarios to ensure an engaging learning experience for employees. 
Explore the library of PowerPoint slides with voice over videos covering monthly safety training topics specific to Sanderson Pipe. Including translated videos for every topic. 
Profile [wppb-logout text="You are currently logged in as {{meta_user_name}}. " redirect_url="http://www.sandersonpipe.com/home-page" link_text="Log out »"]